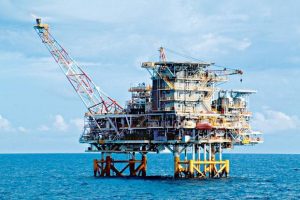 ABOUT UNIVERSAL DRILLING FLUIDS
UNIVERSAL DRILLING FLUIDS is the world's leading provider of technology for drilling fluids, drilling, production, and processing to the oil and gas industry. UNIVERSAL DRILLING FLUIDS supplies the industry's most comprehensive range of products.
CORPORATE PROFILE
Discover more about who we are.
GUIDING PRINCIPLES
The values, integrity and standards that touch every part of our business.
Corporate Governance | Workforce Diversity
GLOBAL STEWARDSHIP
Our approach to sustainability is rooted in a long-standing culture of global social and environmental stewardship. For 10 years, UNIVERSAL DRILLING FLUIDS technological innovations have provided value for oil and gas operators by helping them increase production and recovery from nonrenewable resources—efficiently and with lower environmental impact. We strive to be a unifying voice for social and environmental stewardship in the communities where we and our customers live and work.
ACCOUNTABILITY
UNIVERSAL DRILLING FLUIDS has adopted progressive accountability guidelines as a fair and consistent system for assessing the actions of individuals.
Conflict Minerals | Political Contributions
CODE OF CONDUCT
The UNIVERSAL DRILLING FLUIDS —Our Code of Conduct applies to all UNIVERSAL DRILLING FLUIDS directors, officers, and employees of the company. It is designed to help each employee handle business situations professionally and fairly.
UNIVERSAL DRILLING FLUIDS FOUNDATION
Supporting education, strengthening university faculties and mitigating obstacles faced by women scientists.
RESEARCH & ENGINEERING
Worldwide R&E teams engineer superior technologies and solutions that impact customer business.
Research Centers | Technology & Product Centers
HISTORY
More than 10 years of pioneering technology and innovation, service and global expertise.